Robert Czajkowski, D.C., CSCS, PSC, SFMA, FMS, FAKTR, FCS, YBT, MDN-1
Dr. Rob is entering his 24 th year in private practice. He has a BS in human nutrition and was Valedictorian of his Doctoral class. Having come from a family of Chiropractors he has been a life time patient. In the past 24 years he has had over 200,000 patient interactions from "weekend warriors" to professional athletes. Dr. Rob is a preferred provider of Harvard University Athletics. Dr. Rob is a member of Professional Sport Care, an elite Chiropractic Sports Medicine Organization that provides Chiropractic Care to the PGA Tour® . He is also a Certified Sports and Conditioning Specialist through the National Strength and Conditioning Association, which is the Gold Standard of sports performance. He has advanced training and certifications in Functional Movement Systems, Selective Functional Movement Assessments, Functional Breathing Assessment, Functional Capacity Screening, "Y" Balance Testing and Functional and Kinetic Treatment with Rehabilitation. Dr. Rob is also Certified to perform Dry Needling. Dr. Rob routinely works with junior, collegiate and professional athletes from the NFL, MLB, NHL, NBA, Track Field, Professional Tennis, Boxing, and MMA.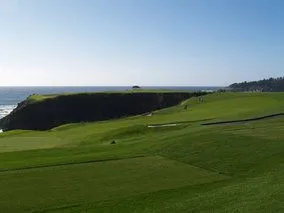 He has Post-Doctorate training in the latest Evidence Based Treatment Protocols that are used throughout Pro Sports.
As an avid runner and weightlifter he is well versed in all forms of fitness from yoga to martial arts. We ask that unless absolutely necessary that you do not bring up Golf while in the office. The only thing that Dr. Rob loves more than his work is Golf. He plays or practices some aspect of the game Every Day. If your reason for seeking care is golf related, be prepared for some in depth conversations about the biomechanics of the golf swing and how old injuries, muscle weakness, instability, or loss of flexibility can affect the golf swing. There are very few Chiropractors or PhysioTherapists in the country that have his specific credentials and background.